Integrate Alphacast with a few simple steps
Alphacast is a Data freeway, and you can step in and out whenever you want.
Unleash your analysis and power up your work
Work seamlesly and see the data flow in and out your applications.
Download the data directly with our Excel Add-In

Keep your workbooks always updated with a simple click. No more diving into dozens of pages to download the data.

Multiple channels to feed data into your repositories

Upload your data manually, directly from excel, or through our API.

Integrate with Jupyter or R notebooks

Import the data into your python or R script easily.
Connect the data to your applications.
You don't have to leave you preferred applications! Just integrate Alphacast with your data flows to streamline your analysis.
Visualize your data with our charts and maps engine

Your charts and maps will be always updated with the latest data the moment it is published, with no addional effort

Connect the data to your visualization tool

Connect to Power BI, Tableau, Microstrategy or other charting tools with via API

Keep your repositories always updated

Explore Alphacast Premium Databases or search our marketplace for featured data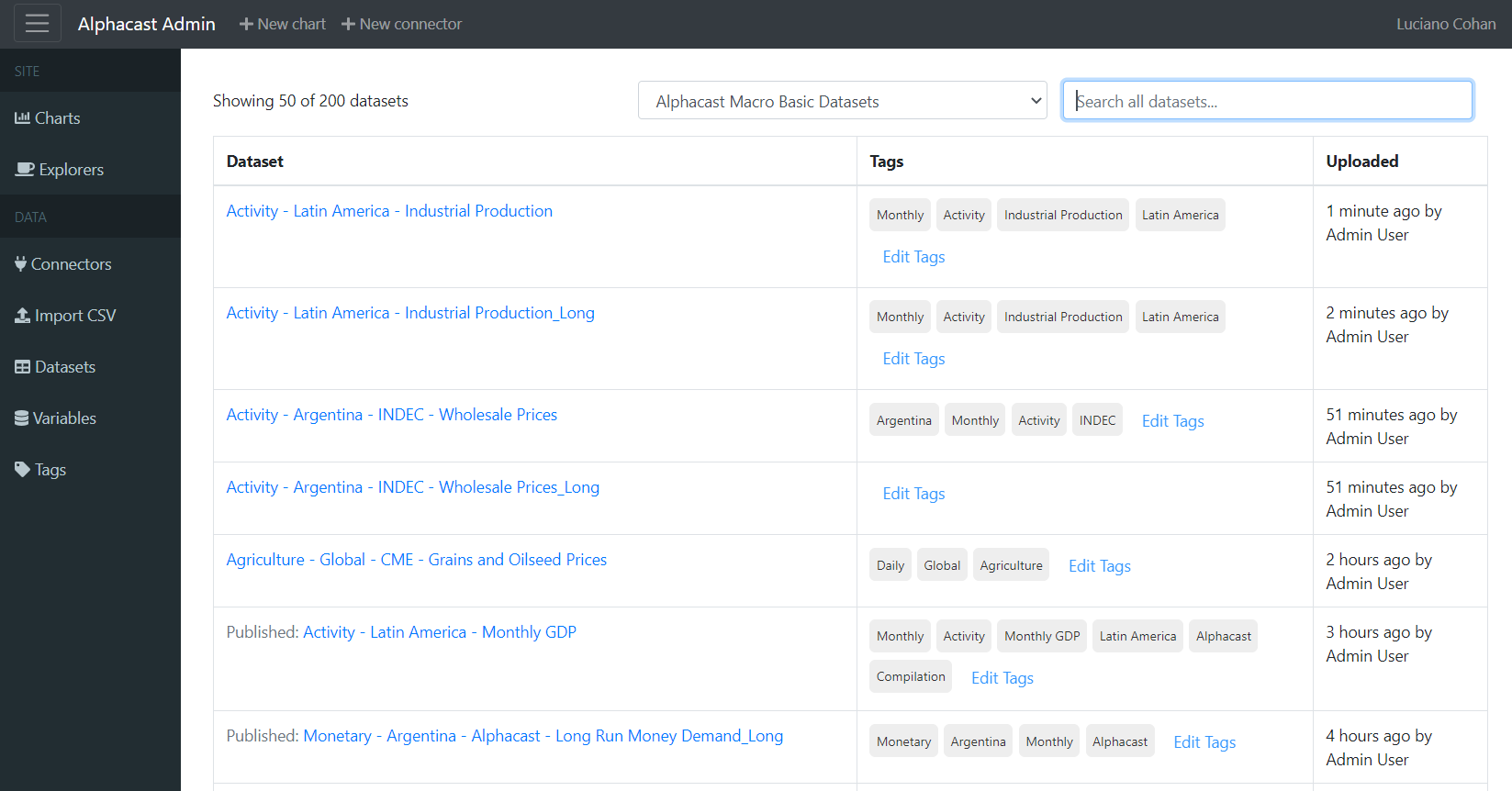 Ready to get started?
Get in touch or create an account.