A better way to visualize your data
Use our unique charts engine for dynamics visual in our web or embedded anywhere.
A versatile easy-to-use charts platform
The Alphacast charting tools are a complete one-stop, one click application for online chart creation.
Pick from multiple different chart types

Line and slope charts, scatter plots, time scatters, stacked areas and bars, discrete bars, and plenty more coming down the road.

Visualize your data in maps

Mapping data is always hard. We help you make it easy. Only fit your country data into a map. That's it. Create interactive maps with dynamic timelines.

Customize colours and text

Picking colors is the main ingredient of any chart. Choose any of our selected palletes with default colors, or create your own.
Integrate and share your creations
Your charts can be used anytime, anywhere.
Dynamic embeddable charts

Embed your charts in HTML, add them to public and private lists and dashboards, or share them on social media with just one click.

Mix and transform data on the fly

Mix the data from public repositories with your own. Create charts from hundreds of different sources. Process the data automatically with typical transforms. Constant prices, currency conversion, seassonal adjustment and much more.

Keep your charts always updated

Your charts will be always updated with the latest data the moment it is published, with no addional effort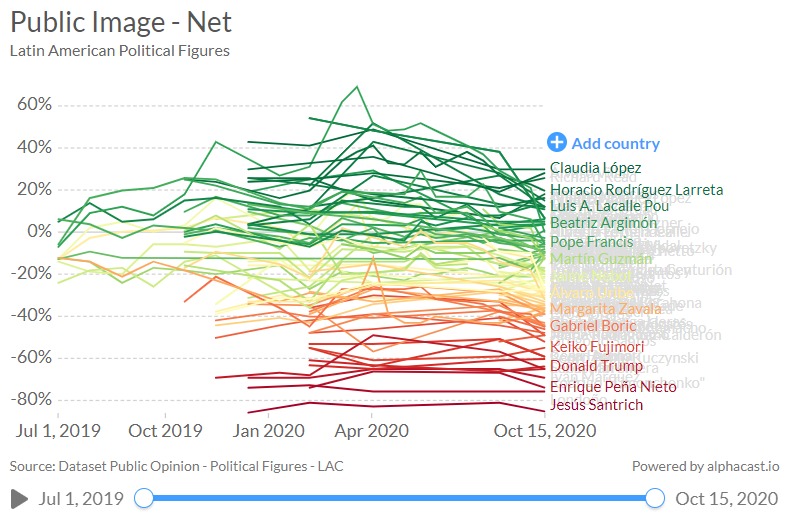 Ready to get started?
Get in touch or create an account.