How can I search and download data?
To explore and search for a dataset you can go to the explore tab, located at the upper left bar or access it from the home clicking in Explore Dataset. You can filter by main category, for example prices, activity or financial and when selecting each of them, a list of referred datasets is displayed.
In addition, you can explore the most recent or most popular datasets simply by clicking "see more" in the corresponding column. Also, below you can find a list of recommended datasets for you, to facilitate your search.
In the left column there are different filters such as country, frequency or source, which will be of great help to simplify the search.
When searching for a specific dataset utilize the bar on the upper right corner. Use keywords in order to find the data you are looking for. Then, navigate to see the dataset details and find the repository that stores it.
You can build lists of favorite datasets to rapidly acces. You can go to the view of the dataset you want and press the Follow option, located under the publisher. To remove it from the list, simply select Unfollow. Another way, is in the dataset listings, when browsing categories and tags, you will see the Follow button on the right, next to the update information. Your selected datasets will then appear on your home page, in the followed datasets section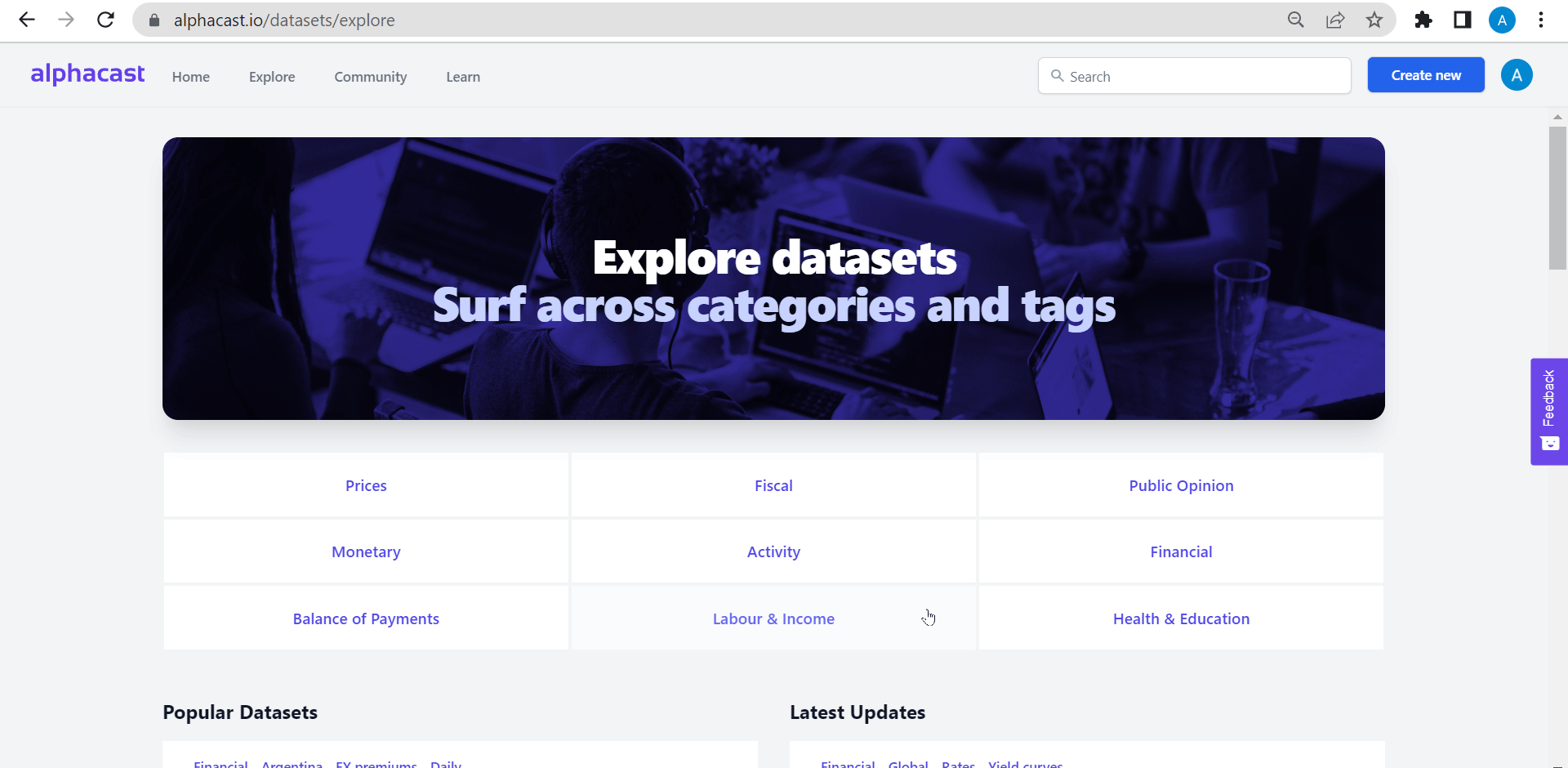 In the dataset view you can explore and download data. Once you decide what data you need, you can download it by clicking the Download on the dataset menu. You can choose between different formats for download., such as CSV or XLSX, for example.
Another way of finding the datasets you want is by clicking on a repository. There is a tab that includes all the datasets related to that specific topic. Select any repository of your interest and click on the tab called "Datasets". Choose the dataset you want from the list. When clicking on its name, it will redirect you to dataset view.